LMS Functionalities
As our Collective Mind Learning Management System (LMS) is developed in-house, we possess unique insight into our system's capabilities. Our LMS is bespoke and is fully customisable. We have extensive experience in business needs analysis and if we don't already have the features and benefits you need on this online learning system, we can absolutely build it in. Our unique LMS is ideal for classroom, online or blended learning.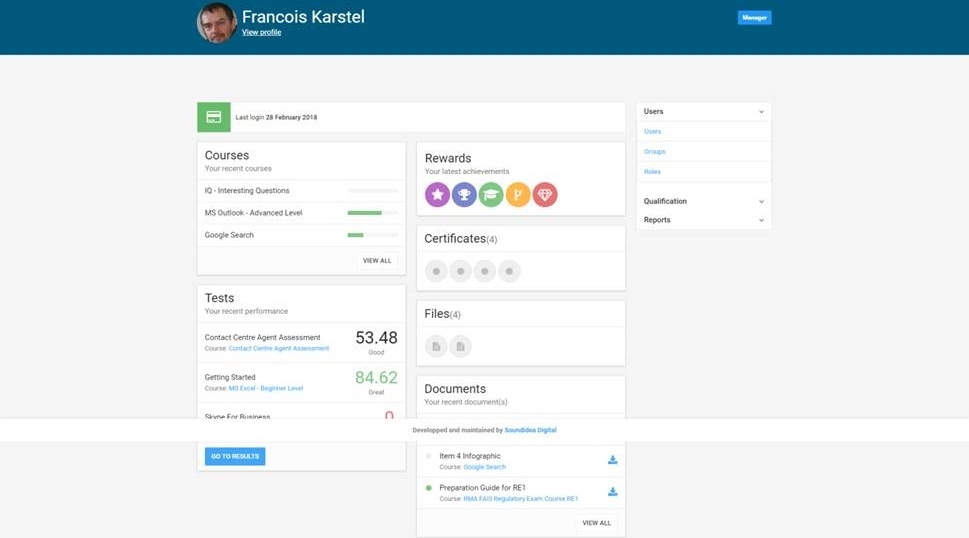 Collective Mind LMS has the following functionalities: 
Artificial Intelligence Network Integration
Virtual Reality Training Simulations
Augmented Reality Training Enabled
File uploads, bulk uploads and bulk exporting
Our Process Includes the Following:
Conducting a full needs analysis of your company's LMS requirements.
Giving a demo of the LMS and advising which features to include and omit.
Custom designing your LMS look and feel.
Planning and advising on a change management strategy for roll-out/launch.
Implementing the system on relevant servers - Cloud or local installation.
Training of company employees on the LMS as well as writing and supplying an instructional manual.
LMS Technical Support
Competitive Advantage
We offer detailed training on our LMS after it has been implemented. We also provide an instructional manual to assist with internal system management. Our in-house development team has intimate knowledge of every line of code that makes up our LMS, and is well equipped to offer technical support should it be required. Our troubleshoot solutions have a quick turnaround time and we offer remote assistance to all our clients.
Call Francois on 082 491 5824 or get in touch with Julian on julian@soundidea.co.za or 072 601 2192 for more information