LMS Development
No company today can afford not to train their employees well. But time, money and logistics are all counting against your business in order to do this. The online Learning Management System (LMS) is the answer to these problems.
A LMS can provide training on just about anything. It is a system well suited to the fast-paced, career-orientated content that employees need to know about.
Our LMS is capable of integrating many functionalities which can be chosen according to your organisations individual need 
Our Unique System
At Sound Idea we have spent years developing our CollectiveMind LMS.  As we have built and deployed our own unique and innovative LMS, we have a very deep understanding of our LMS capabilities and future roadmap.
We understand the capabilities of our system intimately so we can customise it to get the best results for our clients' corporate learning needs. Your LMS should reflect your company's brand and culture.
At every level we'll reflect our client's brand, tone and culture throughout the system. 
We can integrate our LMS into our client's existing systems, databases, etc.
We are familiar with some of the most state-of-the-art content authoring software like Adobe's Captivate and Articulate's Storyline and we can include these into our in-house developed LMS or our clients' systems.
LMS Hosting
Choose between three support and deployment options.  We will help you choose whichever bests suits your organisation's needs.  All options include training in systems.
Sound Idea will host the LMS on our servers, while the client manages the system themselves.
Sound Idea will host the LMS on our servers, and management will be done by us too.  This full-service option is often the most popular with our clients and allows for a migration toward option 2 and 1 in the future.
Our CollectiveMind LMS is fully customisable. There are a range of functionalities available to suit your needs. 
LMS Capabilities
Now that you have chosen how we can offer the LMS to you, let's explore what you can do with our system. 
Resource management
Testing and assessments

Tests are subjected to advanced randomisation with the option of including a timer.

Tracking learner progress, attendance, participation and completion.

Interventions can be implemented for remedial training from analysing tracking data.
Collect data and statistics.
Record results.
Smart tracking allows the learner to pick up where they left off previously.

Content management

The learner logins into the learning portal where they are presented with a qualification.  The qualification has courses which consist of modules.  The items in the models form the eLearning experience in its different activities and functions.
Easily distribute new information and updates via the LMS

Knowledge management
eLearning items

There are myriad ways that learning can be facilitated. Presentations, video, simulation, etc. 
eLearning items form part of the modules in the courses, in the qualifications.
To see more eLearning options click here.

Learner management

Send messages or notifications via email or mobile messaging
Learner enrolments into courses, modules and qualifications
Different learning experiences for different groups or individuals.

At times our client may not want an organisation-wide LMS.  We are able to target specific audiences with our LMS like resellers, managers, or trainees.

Set conditions on modules/courses to create a specific path for learning.
Personalisation

Employee can choose which courses they want to take or a manager can choose according to a mandate.  This allows for better workflow and management with outside role players.

Gamification

Reward learners who complete module with badges and points.  This type of motivational learning has proven to be very effective.

Mobile learning platforms
Online/offline capabilities
Levels of Control
At the lowest level of administrative access is the learner, who possesses a login to the learning portal.  Trainers have access to schedules and scoring practical assessments.
Managers can access reports and tracking data of learners directly under their portfolio and administrators can access all information pertaining to these learners.
The Super Admin has global access to all information on everyone.
The following image shows what access different role players have.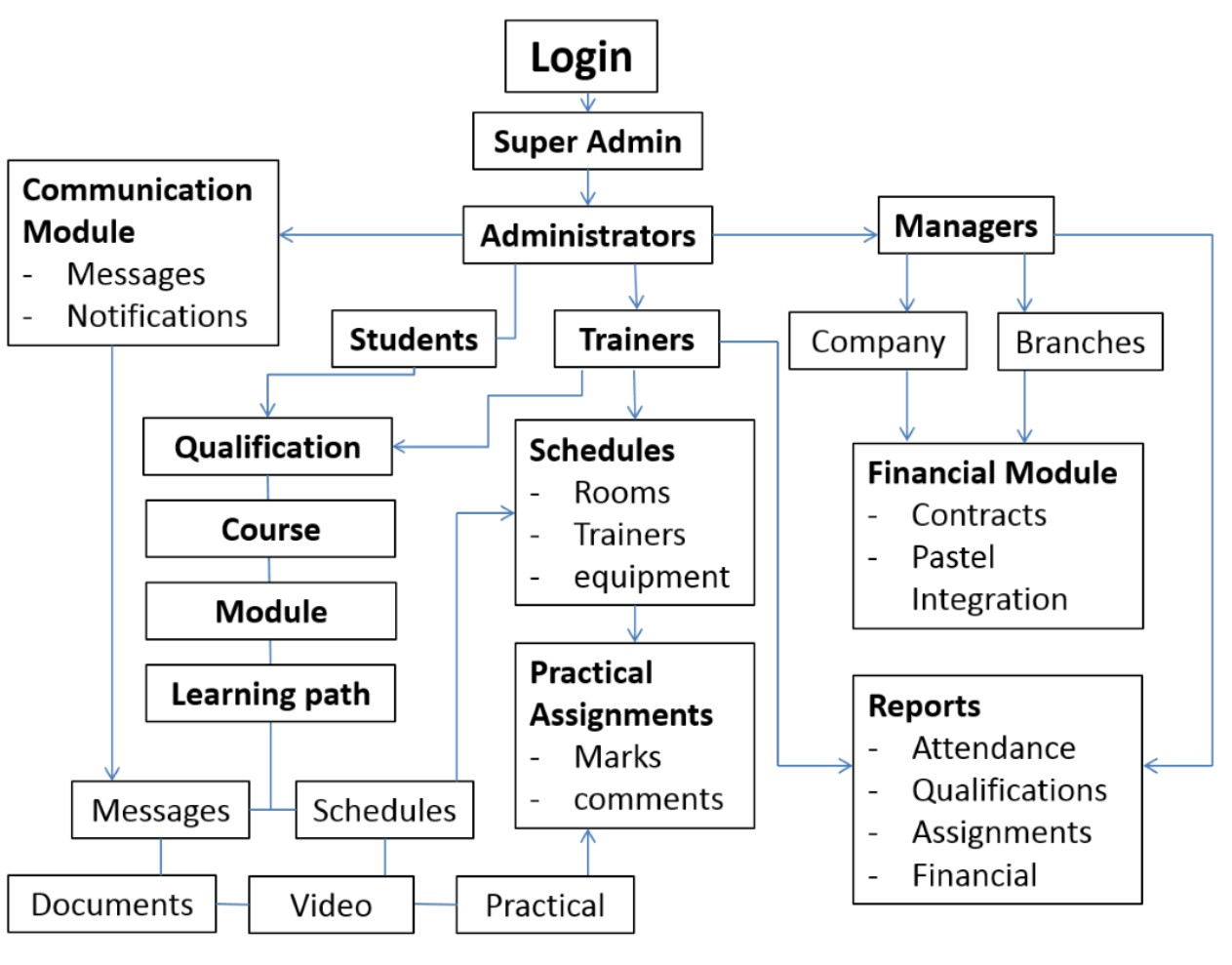 LMS Examples
Below are some images of learner portal screens.  LMS are customised to fit the branding and culture of the organisation throughout.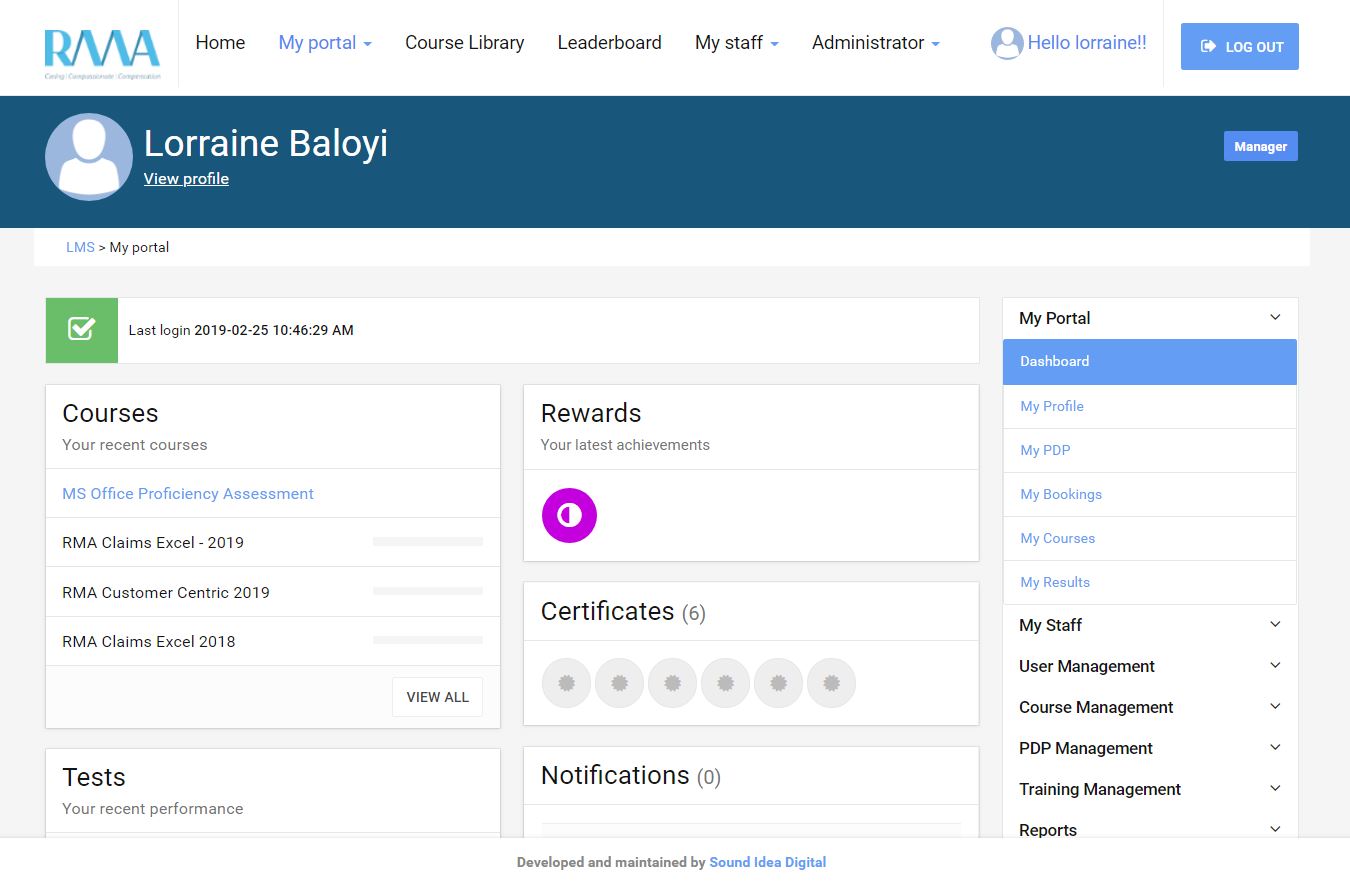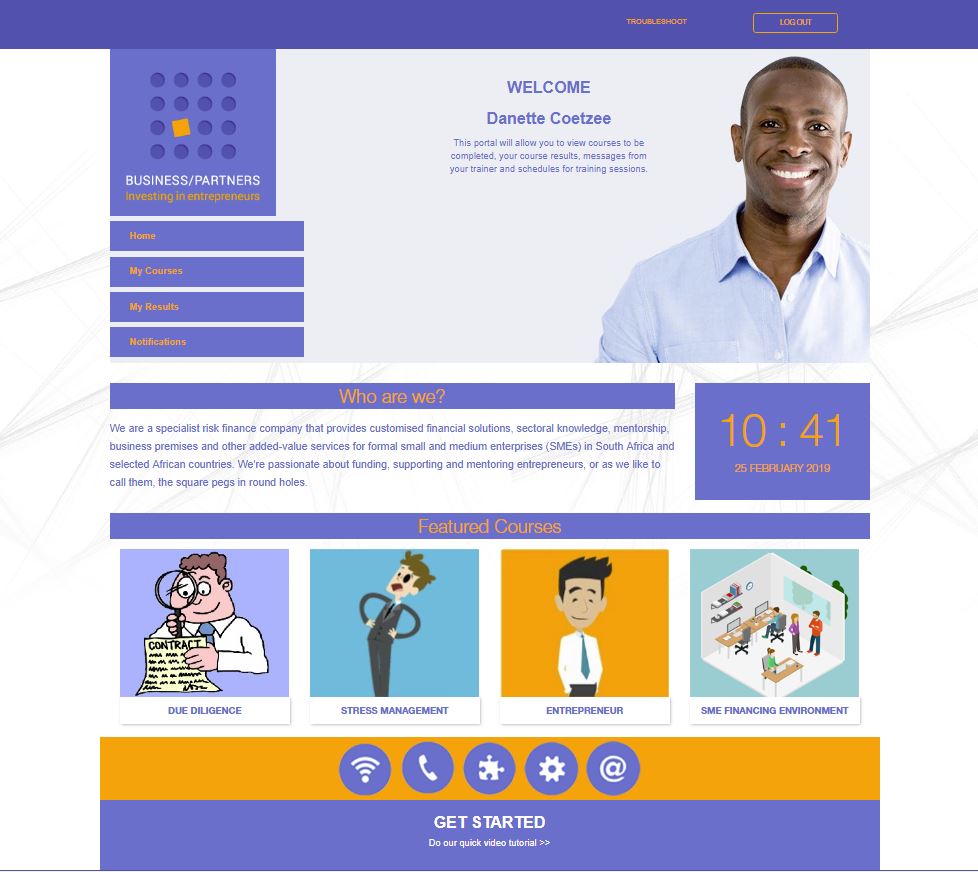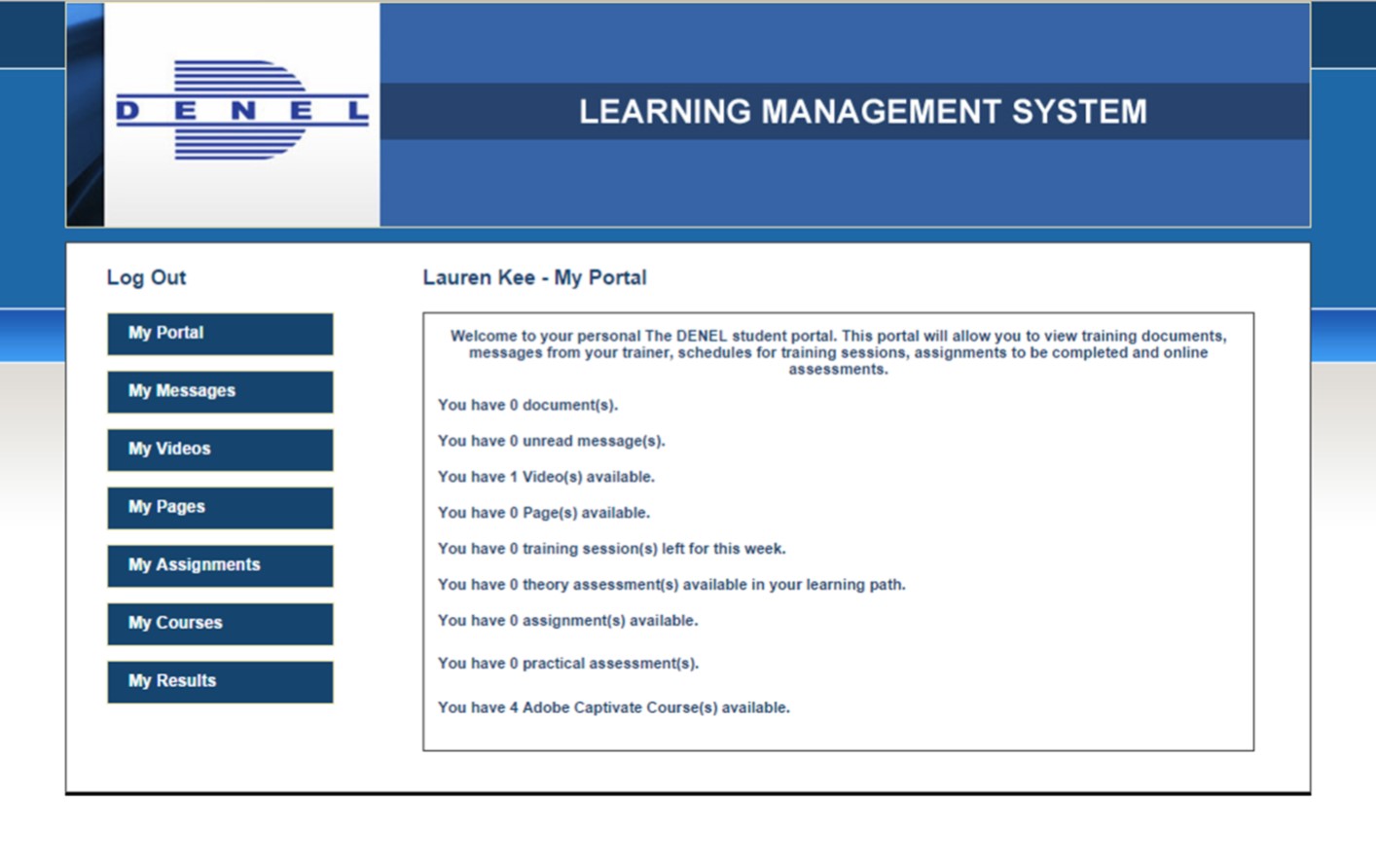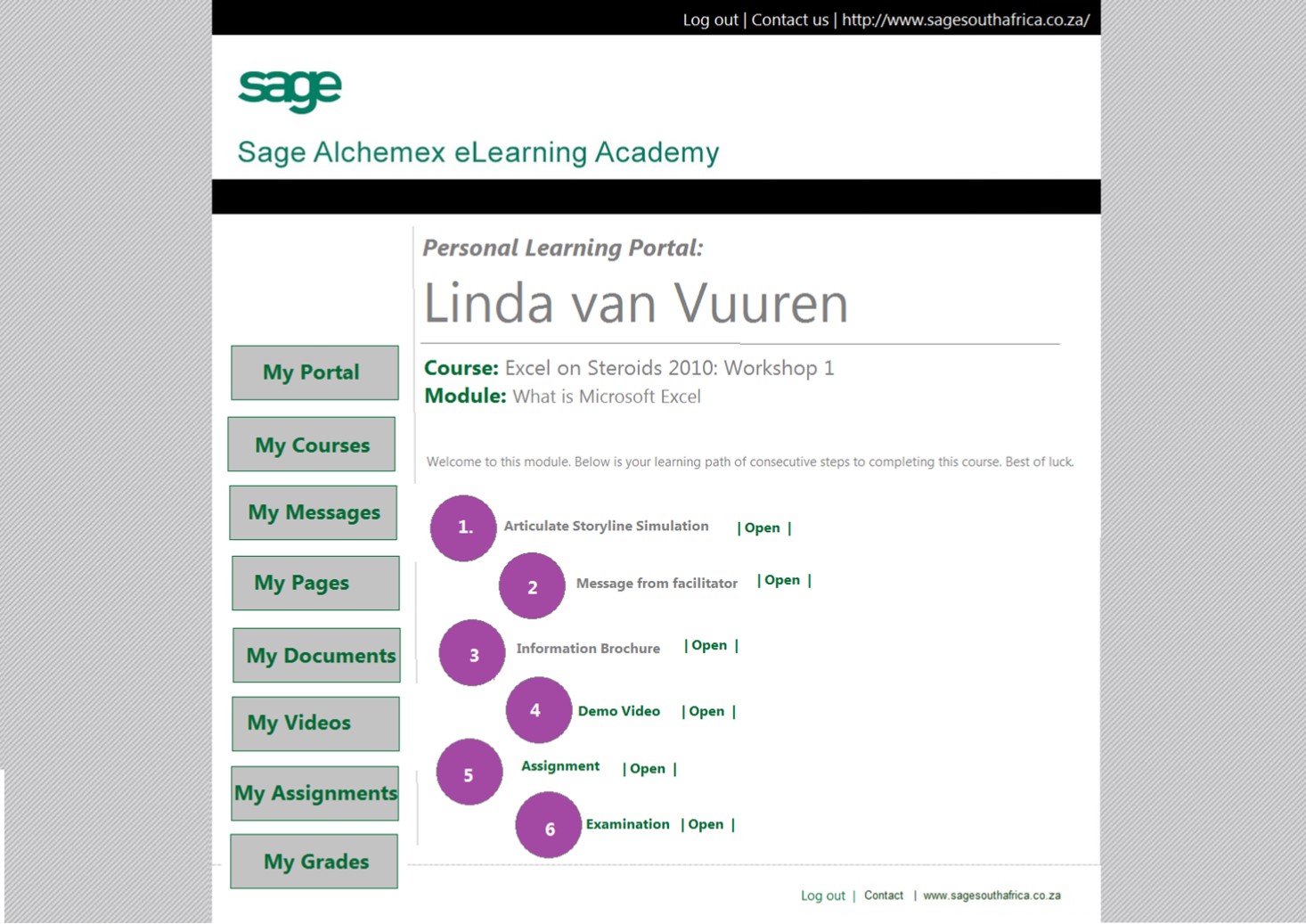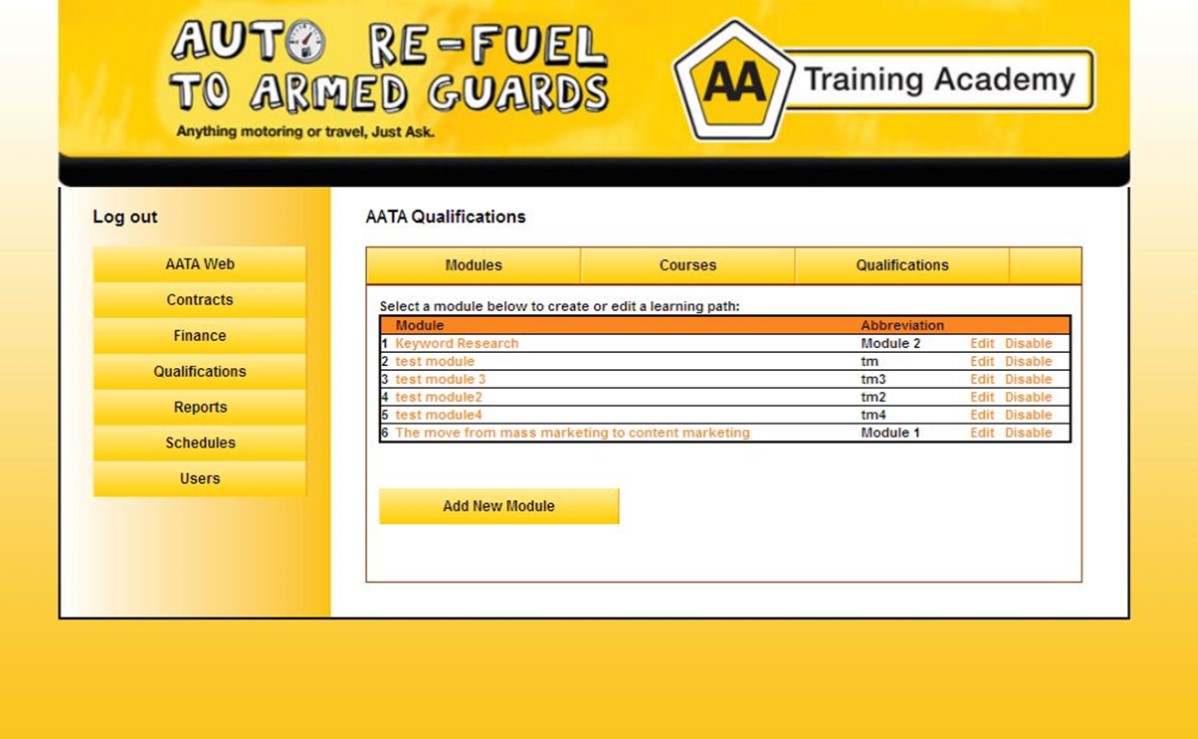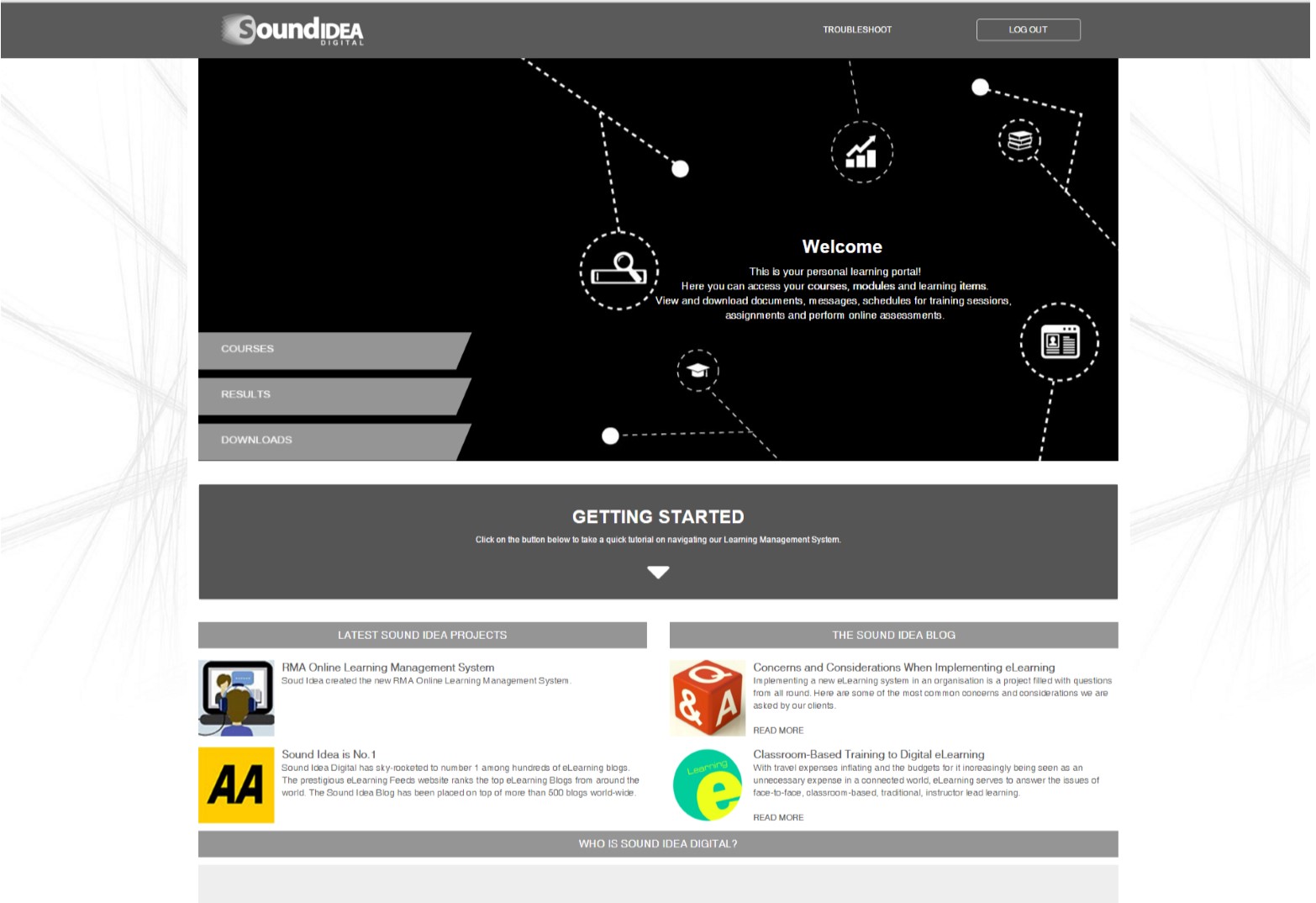 A view of a courses and modules menu page.